Dmae Roberts talks with Bill Foster, executive director of NW Film Center about the 35th annual Portland International Film Festival. This year PIFF showcases 140 films—93 features and 46 short films—from 36 different countries. We'll get a sneak peek and best picks so tune in!
Podcast: Play in new window | Download
The NW Film Center celebrates its 40th anniversary year as an organization. This year's PIFF line-up includes documentaries, family friendly films, PIFF After Dark and an ear
ly look at 11 of this year's Oscar nominees.
The full PIFF Program, tickets, and more are available at http://festivals.nwfilm.org/piff35/.
Tickets are available by phone (503-276-4310) or in person at the Film Center's Advance Ticket Outlet, located in the lobby of the Portland Art Museum's Mark Building at 1119 SW Park Avenue, open daily from 12-6 p.m. February 1-25.
Online tickets are available anytime at http://festivals.nwfilm.org/piff35/.
Some of the films Dmae will showcase are: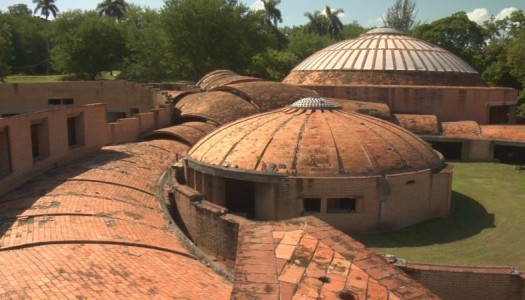 Unfinished Spaces – an historical documentary about three architects who in 1961 attempted to create three arts buildings in Cuba at Fidel Castro's invitation. 40 years later the buildings remain unfinished and decaying. This film chronicles of what changed in Cuba that made it impossible for the buildings to be completed.
Pink Ribbons, Inc. – an Canadian investigative documentary about the commercialization and breast cancer industry, especially timely now because of the recent Susan G. Komen Foundation controversy. (see photo above left)
Where Are You Taking Me? Kimi Takesue lyrical and beautifully photographed travelogue in Uganda without narration and very little dialogue that presents everyday life of a country healing from a war-torn, violent history.
Almanya – a family comedy/drama about a Turkish worker who makes a life for himself in Germany.
The Fairy – a whimsical French film about a hotel worker falls in love with woman
who claims to be a fairy who grants him three wishes. This delightful off-beat comedy features a trio of performers skilled in circus arts who employ great physical humor with hilarious dance numbers. A sure hit at PIFF!
How Much Does Your Building Weigh? – a mesmerizing documentary about the astounding eco-friendly architecture of Norman Foster, a colleague of Buckminster Fuller. This film is about a quest to make life better by designing beautiful, sustainable buildings that might offer solutions to a society and culture.
You can hear Stage & Studio at: