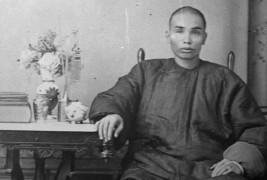 Dmae Roberts and MediaRites presents Ing 'Doc' Hay-Frontier Herbalist as part of Asian Pacific American Heritage Month.  In the dry sagebrush hills of Eastern Oregon, a thriving Chinatown emerged, thanks in large part to an unusual doctor named Ing Hay. His medical practice was located in a general store named the Kam Wah Chung in John Day, Oregon. This half-hour documentary is an excerpt  from the Peabody-award-winning Crossing East series hosted by George Takei. The eight-hour series was broadcast on more than 230 stations across the country. To hear the complete one-hour documentary on Doc Hay or to purchase downloads and CDs of the entire Crossing East series, visit the MediaRites Store.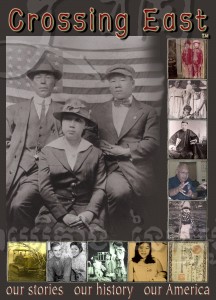 Podcast: Play in new window | Download
Ing 'Doc' Hay-Frontier Herbalist documentary tells the unusual and significant story of Doc Hay and his business partner and friend Lung On who ran the Kam Wah Chung store and medical practice in a small Eastern Oregon town shortly after the Gold Rush and into the 1950's. Unlike other parts of the country where lynchings and massacres of Chinese immigrants were the norm, these two men were respected members of the community and are still remembered by John Day residents. For more information on the Kam Wah Chung, visit the Oregon State Parks Trust.
Acknowledgements: Host George Takei, Professor Jeffrey Barlow, Professor Judy Yung, Ronald Takaki, Caretaker Carolyn Micnheimer, descendent Ed Wah, resident Thelma Kite.
Actors: Sam A Mowry, Andres Alcala, Chung So &  Jim Chan. Music by Cantonese Folk Music Society of San Francisco and  by Wong On Yuen.
Produced by Dmae Roberts Associate Producer Sara Casswell Kolbet, Editor: Catherine Stifter, Engineer: Clark Salisbury.
Ing 'Doc' Hay-Frontier Herbalisty was funded by the Oregon Council for the Humanities, the Regional Arts and Culture Council and the Corporation for Public Broadcasting.
Visit CrossingEast.org for more information on the series.
See a short video about Ing 'Doc' Hay and the Kam Wah Chung.