The Language of Flowers
Dmae Roberts talks with author Vanessa Diffenbaugh about her debut novel The Language of Flowers. This debut novel has been a hit in Europe and has recently launched in America. The book tells parallel stories of a young woman raised in the foster care system who finds redemption and a future through the Victorian language of flower arrangements. The movie rights for this powerful story was the subject of an auction. She's also creating a national movement to support those emancipated form the foster care system through her Camellia Network.
Featured music is Violinist and Composer Aaron Meyer from his CD Near The Edge. Find out more at AaronMeyer.com.
Podcast: Play in new window | Download
Vanessa Diffenbaugh created a flower dictionary based on the long tradition of Victorian language of flowers which assigns emotions and meanings to specific flowers. And in her debut nove,l The Language of Flowers, the meaning of a flower isn't exactly what you think it might be. For instance, a yellow rose could denote jealousy as opposed to adoration. Diffenbnaugh takes this flower language to weave a coming-of-age tale of a young woman named Victoria who grew up in and out of foster homes until she was 18 and ended up on the streets of San Francisco homeless. Somehow through her broken childhood she develops a love and talent for tending flowers. By accident she lands a job in a flower shop and we learn how she came to have this love of flowers through flashbacks on a critical time in her life when she did have the love of a mother. The Language of Flowers has been critically praised and has had a successful European tour. Â Tune in to Dmae's interview with this intriguing new novelist.
"The overriding emotional message of The Language of Flowers has to do with family." NY Times Review.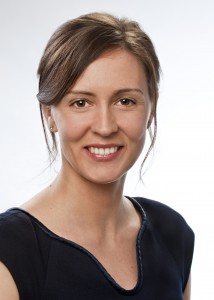 Vanessa Diffenbaugh was born in San Francisco and raised in Chico, California. After studying creative writing and education at Stanford, she went on to teach art and writing to youth in low-income communities. She and her husband, PK, have three children: Tre'von, eighteen; Chela, four; and Miles, three. Tre'von, a former foster child, is attending New York University on a Gates Millennium Scholarship. Diffenbaugh and her family currently live in Cambridge, Massachusetts, where her husband is studying urban school reform at Harvard.
Diffenbaugh is also the founder of the Camellia Network. The mission of the Camellia Network is to create a nationwide movement to support youth transitioning from foster care. In The Language of Flowers, Camellia means "My Destiny is in Your Hands."  The network sets up a registry for youth in which people can donate actual items needed.  For more information visit www.camellianetwork.org
Order The Language of Flowers!
<
You can hear Stage & Studio  live at the KBOO.FM or on 90.7FM live at 11am Tuesdays.
And tune into re-broadcasts of Stage & Studio at Portland's Cascade Community Radio at  Radio23.org.
Or you can subscribe to the podcast on iTunes so you don't have to miss a show.
And always browse our archive of shows at the official Stage and Studio website.