True West/OSAR
Nothing binds you together nor tears you apart like family, especially if it's a Sam Shepard family. Our Shoes Are Red/The Performance Lab brings us True West, Shepard's tale of sibling rivalry. Dmae talks with artistic director Devon Allen and actors Matt DiBiasio and Kenneth Baldino who portray the two brothers. And in the second half, we'll have a commentary by eastern Oregon writer Bing Bingham. 
[Note:  To download, hold the cursor over the download link and right click to download the file. Mac users can hold cursor over the download link and click 'control' and 'command']
Podcast: Play in new window | Download
More about True West: Two estranged brothers haven't seen each other for five years. Austin, a writer, aims to pen the great American screenplay, while he's housesitting for his vacationing mom. Lee, a drifter and thief returns to their mother's house after living in the desert for a while. The two immediately start fighting and ultimately begin working on the screenplay together amid drinking, brawling and living off toast. Â Â 
Considered the final play in Shepard's Family Trilogy of plays about the myths of American life and pop culture, True West has rarely been done in Portland even though it was first premiered in 1980.
________________________________________________
"I wanted to write a play about double nature, one that wouldn't be symbolic or metaphorical or any of that stuff. I just wanted to give a taste of what it feels like to be two-sided. It's a real thing, double nature. I think we're split in a much more devastating way than psychology can ever reveal. It's not so cute. Not some little thing we can get over. It's something we've got to live with." – Sam Shepard on TRUE WEST'
_________________________________________________
Our Shoes Are Red/The Performance Lab presents Sam Shepard's True West directed  by Devon Allen.
All shows are at Lincoln Performance Hall, Studio Theatre located at 620 SW Park Avenue, Portland, OR 97201.
Previews start Wednesday, July 24th (Wednesday preview free on a first come first served basis) and Thursday, July 25. Opening night is Friday, July 26 and runs Thursdays through Sundays through August 18, 2013.
All show at: 8:00 p.m.
Tickets: $15.00, students and seniors $10.00
Cash or check at the door
For Reservations:
Cash or check at the door.. For more info contact:Â osarlab@
gmail.com
COUR SHOES AREÂ RED/THE PERFORMANCEÂ LABÂ was founded in 1993 by its artistic director Devon Allen. Cast includes:Â 
Matt DiBiasio (Lee), Kenneth Baldino (Austin), Dennis Kelly (Saul Kimmer)
and Lorraine Bahr (Mom). Artistic team includes Frances Marsh & Jamie, Tait (scenic design), Peter West (lighting design), Darcy Sharpe (costume design), Sharath Patel (sound design)
________________________________________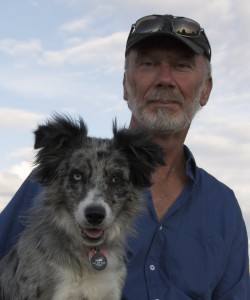 And in the latter part of the show,we bring you a commentary from Bing Bingham who  lives on a remote ranch in northern Central Oregon where he works as an independent writer, photographer and radio producer.
Bingham is probably best known for his web column, Coffee Shop Moments, which takes place in the fictional Dusty Dog Cafe.  Read more of his stories at: bingbingham.com.
You can hear Stage & Studio at: