Actual Women
In her acceptance speech at the Golden Globes, Maggie Gyllenhaal commented not the wealth of roles for "powerful" women but for "actual" women. Theatre as well as  film and television is often behind in portraying a wealth of women's roles both on stage and behind the scenes. Dmae talks with directors and actresses JoAnn Johnson and Nelda Reyes who are working on plays with multidimensional "actual" women. We'll talk about the range of women's roles in acting and directing in Portland theatre and take a look at the plays they're directing Precious Little at Defunkt Theatre and OPCIÓN MÚLTIPLE at Milagro Theatre.
(Aired LIVE 11am Tues 2/3 on KBOO 90.7FM and podcast on StagenStudio.com.)
Podcast: Play in new window | Download
Music by Molly Bauckham at HarperMolly.com.
More about the guests and the shows: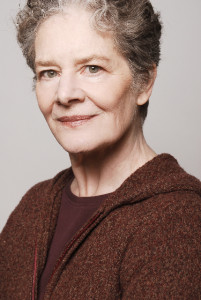 JoAnn Johnson (Director, Precious Little) is a professional actor, director and choreographer based in Portland. For Artists Rep, she has directed Ballerina, Birdsend, Crumbs from the Table of Joy, Vanya, Blackbird and The Gin Game. She has appeared onstage at Artists Rep as Vivian Bearing in Wit, Flora in Humble Boy, Leo in Indiscretions, Agnes in A Delicate Balance, Mrs. Rafi in The Sea, Margaret Civil in A Perfect Ganesh, Alice in Retreat From Moscow and Hattie in Ten Chimneys. Other acting credits include Sister Aloysius in Doubt and Kate Keller in All My Sons (Arkansas Repertory Theatre); Big Mama in Cat on a Hot Tin Roof and Mrs. Stavrogin in The Devils (Portland Center Stage),  Sarah Bernhardt in Memoir and Anna in Boston Marriage (Coho Productions); Madame Arcati in Blithe Spirit, Lady Bracknell in The Importance of Being Earnest and Judith Bliss in Hay Fever (Tacoma Actors Guild); Meg in The Birthday Party, Nancy in Seascape and Aunt Sally in Fifth of July (Profile Theatre). Other theatres include The Old Globe, The Empty Space, Pioneer Theatre, Utah Shakespearean Festival, Sacramento Theatre Company, San Jose Repertory Theatre and many seasons with the Oregon Shakespeare Festival. Directing projects include Masterpieces and boom (Theatre Vertigo); Richard II and King Lear (Northwest Classical Theatre Company); Vita and Virginia (Triangle productions!), Watbanaland (Portland Actors Conservatory); A Christmas Carol (Assistant Director, Portland Center Stage).
Defunkt Theatre presents…Â 
Precious Little by Madeleine George and directed by JoAnn Johnson.
February 13-March 21, 2015
Thursdays – Sundays at 7:30 pm (no show Sunday Feb 15 or Feb 22)
At The Back Door Theater • 4319 SE Hawthorne Blvd. Portland, OR (enter through the Common Grounds Coffee Shop)
Pay-what-you-can Thursdays & Sundays, Sliding Scale $15-$25 Fridays and Saturdays
Special post show Talk Back Event with Planned Parenthood's Jimmy Radosta and Brenna Monahan Saturday, February 21
For tickets: visit defunktheatre.com or call 503 481 2960. Reservations are encouraged as space is limited on the 40-seat house.
More about the Precious Little: Brodie is a Doctor of Linguistics in her mid 40s. Single, gay and at the top of her field she decides to have a baby on her own, but early in her pregnancy she learns that the child she is carrying may have a genetic abnormality. She encounters a colorful array of characters (a much younger girlfriend, an elderly speaker of a dying language, and a gorilla at the zoo) in her quest to determine whether she could accept and love a child that may never be able to speak to her.  Funny, thought provoking and deeply moving, Precious Little is a Portland premiere that playwright Madeleine George describes as "a play about the limits but also the luxuries of language, about what we cherish about our uniquely human capacity for language as well as what it costs us to communicate in this way."
__________________________________________
Nelda Reyes, a native of Mexico City, has studied with the Moscow Art Theatre School Institute of Harvard University, as well as with Maestro Luis de Tavira and Teatro Línea de Sombra and University of Guadalajara Theatre Company. She has been director and assistant director for theatre and opera in Mexico and the US and has served as dramaturge and translator of text and poetry for the stage. In Portland, she has directed at Milagro Jardín de Sueños (2012), Los Vendidos (2009)  and stage readings of Made in Lanus and La Conspiración Vendida. She has recently acted with Profile Theatre (Sam Shepard´s Festival of One Acts ), Milagro (Entre Villa y una Mujer Desnuda, Dance for a Dollar, Rosalba y los Llaveros), Shaking the Tree (Memory Water) and The Circus Project (Indulge). Nelda is a performer and co-creator of Leyendas de Mexico- Legends of Mexico, an educational touring program based on pre-Columbian tales, and she is a founding member of Nuestro Canto, a group dedicated to the preservation of Mexican art and culture through education. Nelda received her Master's Degree in Theatre from Portland State University.
OPCIÓN MÚLTIPLE
USA premiere • Presented in Spanish with supertitles in English
By Luis Mario Moncada Gil
Directed by Nelda Reyes
February 5 – 28, 2015
Thursday through Saturday at 7:30 pm
Sundays at 2:00 pm.
Tickets starting at $24
Sunday, February 8, 2015: Post-play conversation with Director Nelda Reyes & the cast.
- Sunday, February 15, 2015: Post-play conversation with Playwright Luis Mario Moncada Gil and Latin American Theatre Scholar Dr. Beatriz Rizk.
All shows are at 525 SE Stark St. in Portland. For more info or reservations, call  503-236-7253 or visit www.milagro.org
More about the play: Diana is a woman who's much more than meets the eye. She'd like to rein in the fragmented personalities that have happily ruled her life, but they think she can't live without them.  They've got a point, having covered for Diana in difficult situations ever since her childhood.  It's a battle of the psyches in this unique Mexican comedy that has delighted audiences throughout Latin America!
Winner of the Agrupación de Periodistas Teatrales (Society of Theatre Critics) de México. Best Play by a National Author in 2004
OPCIÓN MÚLTIPLE was written in 1999 by Mexican theatre historian and playwright Luis Mario Moncada Gil, was named best comedy by the Theatre Journalists' Group of Mexico in 2004. With its USA premiere at Milagro, Opción Múltiple becomes the 10th fully professional production in Spanish by the company, the type of programming that sets us apart in the region.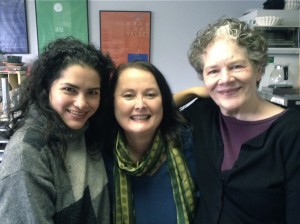 ___________________________________________
You can hear Stage & Studio on: