FG 2017
Dmae features the ninth annual Fertile Ground Festival of New Works. For 11 days, the Portland Area Theatre Alliance presents this city-wide festival. Portland audiences can visit a multitude of venues to see original performing and media arts. More than 100 new works in  theatre, dance, circus, clown, music, animation and multidisciplinary arts will be presented  during January 19 – 29, 2017.  We'll hear about three of the shows in Fertile Ground. Featured guests are festival director Nicole Lane, director Damaris Webb (The Left Hook), playwright Bonnie Ratner (Blind) and Emilio Rodriguez (Milagro's El Payaso).
Podcast: Play in new window | Download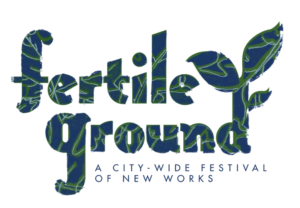 More info about Fertile Ground:
Fertile Ground Festival of New Work 2017
Presented by the Portland Area Theatre Alliance
Dates: January 19- 29, 2017
Venue: Citywide, check website or Festival Guide for locations
Tickets: All ticket information at www.fertilegroundpdx.org
Individual event tickets sold through each producer
All are accessed through www.fertilegroundpdx.org
Festival Passes: $50 – access event reservations – www.fertilegroundpdx.org
Description: 100+ new works by Portland artists in an 11-day Festival. Patrons can purchase individual tickets to each show or buy a $50 all-access Festival Pass. 2017 Festival full event listings and descriptions can be found in the printed Festival Guide or online at www.fertilegroundpdx.org.
______________________________________________________________________________
LEFT HOOK
A new drama about gentrification and community displacement in 1970's Portland, set in an Albina boxing club.  A once-thriving African-American neighborhood has been irrevocably disrupted by urban renewal, as the construction of first a sports arena and then a freeway has forced many businesses to close and many residents to move. City planners now have a new, ambitious project in mind: a major expansion of a local hospital. As scores of additional homes and stores are razed, people in the neighborhood grow increasingly angry about their loss of community and their powerlessness in the face of it.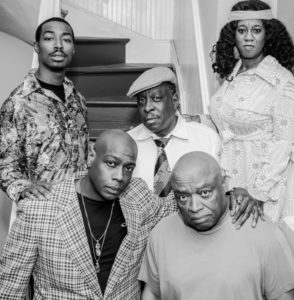 The Left Hook by Rich Rubin, directed by Damaris Webb.
Produced by Vanport Mosaic.
Presented as part of the 2017 Fertile Ground Festival.
4 Public Performances
Friday 1/20 @ 7:30pm
Saturday 1/21 @ 2pm & 7:30pm
Sunday 1/22 @ 2pm
Admission: Pay What You Can. Suggested $10; $5 Students/Seniors.
Buy tickets here, or at the door one hour before curtain.
Run time: 2hrs with intermission – join us for a curated conversation following the Sunday matinee;
Interstate Firehouse Cultural Center
5240 N. Interstate Ave.
______________________________________________________________________________
BLIND:
​Though set in the mid-60s, Blind is a play for our time, speaking to the current climate of fear mongering, the fragility of the lives of African American young men, and the necessity for all of us to hold the mirror up to our own natures.
Harold Stein is trapped behind the locked door of his Brooklyn store, fearful of being robbed or worse. Once his dream, now the store is his cell. In his Long Island home, his wife, Sylvia, is also trapped — partly by her own demons, but also by a culture that has denied her dreams. Stein has no answer for his wife's troubles or the chaos that will soon erupt around him.
Written by Bonnie Ratner, Directed by Bobby Bermea
Produced by Community Dream Productions
January 28th at 1pm (post show discussion with Color of Now)
January 29th at 7:30pm (ASL interpreted performance)
Third Rail at Imago Theatre
17 SE 8th Ave, Portland, OR 97214
 _______________________________________________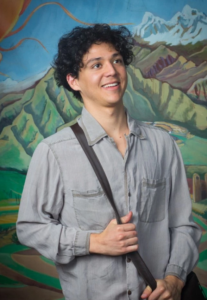 Milagro presents the world premiere of  El Payaso
By Emilio Rodriguez, Directed by Georgina Escobar
Festival Dates: Jan 19, 20, 21 @ 7:30pm, Additional Run Dates: Jan 12, 13, 14 @ 7:30pm, Jan 15 @ 2pm
Venue: Milagro Theatre, 525 SE Stark St.
Tickets: $32; $25 Students/$30 Seniors
Purchase tickets: milagro.org |503.236.7253
Amidst chaos, confusion and war, an American engineer worked to bring electricity to rural villages in Nicaragua. "El Payaso" invites the audience to learn the story of an incredible man and the extraordinary people with whom he unexpectedly connected. Our tale is told through the eyes of Elías, a Latino college student, traveling to Nicaragua thirty years later, to encounter the people who are still carrying on the work of the late Ben Linder. An engineer and a clown for a cause, Linder participated in rallies and health campaigns that brought vaccines to children. His memory lives on in the work of Clowns without Borders and various environmental groups that are collaborating to bring this story to life. With red noses and humor, the performers will share the value of "thinking globally, acting locally."