S. Renee Mitchell – Spreading Black Joy
Dmae features S. Renee Mitchell, performer, multimedia artist, former Oregonian columnist  and the winner of the 2019 Spirit of Portland award.  She is the creative force behind the "Spreading the Black Joy Virus," a multimedia intergenerational project intended to increase hope, healing and a sense of belonging in Portland's Black community.
She's also the visionary behind I Am More (Making Ourselves Resilient Everyday) is a youth leadership creative project which is presenting the 2nd annual "Resiliency In Rhythm"  which is part of this year's 12th annual Fertile Ground Festival  (Festival dates: Jan 28 – Feb 7, 2021 FREE on YouTube & Facebook)
S. Renee Mitchell  is currently a 2021 doctoral candidate at the University of Oregon, specializing in empowering Black youth to creatively heal from racial trauma. Her program, I Am MORE, is the only Oregon-based organization to win two national awards for its culturally relevant social-emotional learning programming. More at www.IAmMOREresilient.com
​
More about Spreading the Black Joy Virus:  The first project of the "Spreading the Black Joy Virus" campaign officially kicked off Dec. 26, 2020, with what was promoted as a love letter to Black Portland. The 20-minute movie, "Reviving the Black Nod," directed by award-winning filmmaker Elijah Hasan and produced by Mitchell, is intended to remind Black people of all ages of a gesture of respect that dates back to Africa. In an era of no-contact and sheltering in place during COVID-19, a subtle lift of the chin while passing on the street can also serve as a visual hug.
Other "Spreading the Black Joy Virus" projects include:
A photographic-based endeavor, which also produced a song and music video, explores the myths, stereotypes and self-acceptance strategies of 16 Black Portlanders with "diastema," a natural gap between one's front teeth.

A Super Hero Awakening project that reminds young people of how to tap into their courage, identify their individualized "super powers," and decorate their own face masks. The interactive activities are based on Mitchell's first children's book, "The Awakening of Sharyn: A Shy & Brown Super Gyrl."


A video and photo collage project, titled "Remember Me, Remember Us, Remember Albina," that highlights a series of community-provided digital photographs of Black individuals, families and businesses from when the Albina neighborhood was the historical center of Portland's Black community.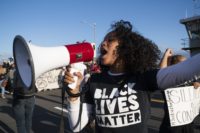 I Am More presents the 2nd annual Resiliency In Rhythm, a youth-focused showcase of ARTivism storytelling as a socially just, transformative teaching tool, will be included in this year's 12th Annual Fertile Ground Festival, an online festival of new creative works. The 45- minute, online production will be presented by I Am M.O.R.E., a nationally award-winning youth-development program.
The 2nd Annual Resiliency in Rhythm, part of the 12th Annual Fertile Ground Festival at  7 p.m., Jan. 30, 2021 shown on ZOOM at Fertile Ground's YouTube & Facebook) pages. 
The performers and speakers in the 45-minute recording include up-and-coming Hip Hop artist Bonwavi; 15-year-poet, artist and actress Laila Vickers; and three young activists who have become leaders and organizers of Black Lives Matter protests in the Portland area such as Neveah Bray, now a University of Portland freshman, led a BLM protest that attracted more than 500 demonstrators walking, for the first time, down the middle of downtown Corvallis.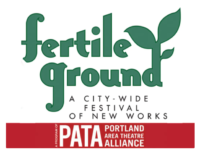 Podcast: Play in new window | Download