Pasifika Unity Festival + Kalani Pe'a
Dmae Lo Roberts features the first annual Pasifika Unity Festival a free outdoor event that celebrates Pacific Islander culture and health. With live music, crafts vendors and local food trucks, the celebration is also a health fair and COVID-19 vaccination drive. The event is August 7th 9am-6pm at the Gordon Faber Recreation Complex (Ron Tonkin Stadium) in Hillsboro
The festival is the brainchild of Manumalo "Mālō" Ala'ilima, the executive director of UTOPIA PDX  in collaboration with Oregon Pacific Islander Coalition.  Roberts talks with both Ala'ilima and the OPIC's Leialohaokeanuenue Ka'ula who has also brought childhood friend Kalani PeÊ»a to perform at the festival. Pe'a is a two-time Grammy winning singer and musician.
Podcast: Play in new window | Download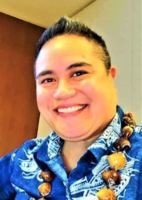 Manumalo "Mālō" Ala'ilima identifies as fa'atāne ("in the manner of a man" in Samoan) and uses they/them/he/him pronouns. He is Samoan and of Tongan descent. They also have extensive community organizing and non-profit leadership experience. Malo is a co-founder and first ever Executive Director of UTOPIA PDX.  Malo also is the regional lead for Oregon on the National Pacific Islander COVID-19 Task Force and lead of their Data and Research Council. Malo was educated at the University of Southern California majoring in Political Science with a Minor in Public Policy and Management and comes to the UTOPIA PDX Executive Director role in April of this year after having worked for over fifteen years with the American Red Cross Biomedical Services in several functional areas and having lived in different regions. They have a small family with their amazing, lovely and supportive partner Elizabeth and their brilliant and energetic four-year-old Lily.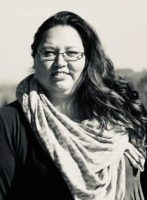 Kumu Leialohaokeanuenue Ka'ula is an educator, motivating facilitator,  community leader, a kumu hula (hula master teacher). HaÊ»ahaÊ»a (humility), Ê»ohana (family), and aloha (love) are values that were instilled in her at a very young age. Leialoha was born on the Island of O'ahu to a family of cultural historians and entertainers. Growing up in a family with deep roots in the Hawaiian culture meant she embraced her home and used that guidance to pave the journey she lives everyday. When she was eight years old, Leialoha moved to Moku O Keawe, as a connection to her grandmother, she chose to attend Ke Kula 'O Nawahiokalani'opu'u and immersed herself in the Hawaiian language. She is a proud graduate of the class of 2001. This accomplishment is in dedication to her grandmother. As recipient of the Bank of HawaiÊ»i Century scholars and Princess Pauahi Foundation scholars, she followed her dream of higher education in the Pacific Northwest after high school.
In 2009 Leialoha founded both the nonprofit organization ʻO.H.A.N.A. Foundation and Hālau Ka Lei Haliʻa O Ka Lokelani in Aloha, Oregon.
She honor's her grandmother as cultural and language educator in the Portland Public Schools, and as a kumu hula she answered the call to spread the history of Hawaiʻi through hula.
UTOPIA PDX stands for United Territories of Pacific Islanders Alliance – The Portland Chapter is a non-profit run by and for Queer and Trans-Pacific Islanders (QTPIs) established in 2017. We organize to heal through the love for our culture and the love for our people. UTOPIA PDX is also the fiscal sponsor of the Oregon Pacific Islander Coalition or OPIC, which is a collective of ten statewide Pacific Islander community-based organizations, two Pacific Islander Employee Resource Groups and some Pacific Islander community members not affiliated with a CBO or ERG. More info at: https://www.utopiaportland.org/.
Oregon Pacific Islander Coalition is a collective of state-wide Pacific Islander organizations committed to serving and responding to the needs of the PI community by coordinating services and advocating for resources for the Pacific Islander community in Oregon. This includes setting up COVID-19 testing drives, distributing financial relief, and distributing face masks and cleaning products. The organization also advocates for better data and greater investment from local and state health authorities.  More info at: https://pacificislander.org/about and pacificislandersoregon@gmail.com
And in the second half of the podcast… Hear Grammy-winner Kalani Pe'a debut two songs from his new album! 
Kalani PeÊ»a is a two-time Grammy Award winning singer-songwriter of Hawaiian music.He released his first album, E Walea, in 2016, which won the 2017 Grammy award for "Best Regional Roots Music Album".  PeÊ»a released his second album, No 'Ane'i, in 2018, which won the Grammy Award for Best Regional Roots Music Album at the 61st Annual Grammy Awards.
Kalani Peʻa Grammy Museum Los Angeles 2017 Peʻa is also an educator, a kanaka, and promotes Hawaiian language and culture and is a supporter of Hawaiian-language immersion schools.
Pe'a is recently released his new album Kau Ka Pe'a which he created during the pandemic shutdowns.  The album is available now worldwide across all platforms. Physical CDs can be purchased through Island Heritage Music or Kalani's online store at Kalanipeamusic.com/shop.