The Immigrant Story + 20th Anniversary of 9/11
Join Dmae Lo Roberts for a conversation with Sankar Raman, founder of The Immigrant Story, a website, traveling art exhibit and podcast documenting the journeys and stories of immigrants in the Portland and across the country. A volunteer-run nonprofit, The Immigrant Story sometimes presents live storytelling events. One event is coming up the 20th anniversary of 9/11 . That will be the first live event The Immigrant Story has done since the pandemic.
Podcast: Play in new window | Download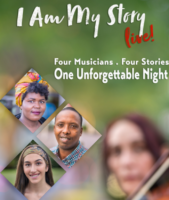 More about The Immigrant Story: For the last couple of years, an intriguing nonprofit has emerged to tell the stories and contributions of immigrants. This was at a time when anti-immigrant hate was at an all-time high. The Immigrant Story was founded in 2017 by Sankar Raman who is also the board president of this volunteer-run nonprofit. The mission is a storytelling site that documents the immigrant journey and experiences. Raman also heads up The Immigrant Story's podcast called Many Roads to Here. In a relatively short time, The Immigrant Story has become one of Portland's premiere storytelling sites and was named one of the region's top nonprofit startups by Portland Monthly magazine.
The organization also produced live storytelling events and one is coming up on the 20th anniversary of 9/11. It's called I Am My Story Live: Voices of Hope. It's on September 11th at 7pm at the Alex L. Parks Performing Arts Center located at Jesuit High School, located at Jesuit High School, 9000 SW Beaverton-Hillsdale Hwy., Portland, OR 97225.
With storytellers from Burundi, Rwanda, Cambodia and Syria, the program focuses on remarkable, first-person tales of courage, fortitude and resilience in the face of unimaginable atrocities of war and genocide offer hope and inspiration at a time when those qualities are sometimes in short supply. "I Am My Story Live" will also feature performances from world-class musicians.
See this video previous storytelling event featuring the experiences of Mariamou Abdoulye in high school hearing about Rose Festival Princess competition. Watch her storytelling here.
Sankar Raman is the founder and board president of a volunteer run nonprofit, The Immigrant Story, which chronicles stories of immigrants in order to document and archive their voices in a variety of formats and genres. Raman immigrated to the U.S., to attend graduate school, earning a Masters in Physics, and a PhD in Engineering from Purdue University. After a successful career in high tech, he now explores the history of immigration in Oregon and in the US through a narrative lens.   An award-winning digital art photographer, storyteller, community leader and a motivational speaker, Raman lives in Portland with his wife, where they enjoy and photograph the beautiful Northwest.
Raman came to the United States for graduate school as an immigrant from Madras, India. After the 2016 presidential election, he decided to use his photography and his passion for immigrant stories to create an organization that works to counter the climate of anti-immigrant rhetoric and violence.
The Immigrant Story was founded in 2017 and the nonprofit is made up of volunteer journalists, storytellers, writers, photographers, graphic designers, web developers, and marketing specialists who report on and disseminate stories of immigrants and refugees to advance a national dialogue about immigration and dispel myths about new Americans. Its vision is to provide curated and relevant content to enhance empathy and to create a more inclusive community. During the past four years, the organization has published the stories of nearly 200 immigrants on the website and organized 30 visual arts exhibitions and public events exploring the experiences of American immigrant communities. More at: https://theimmigrantstory.org/.
________________________________________________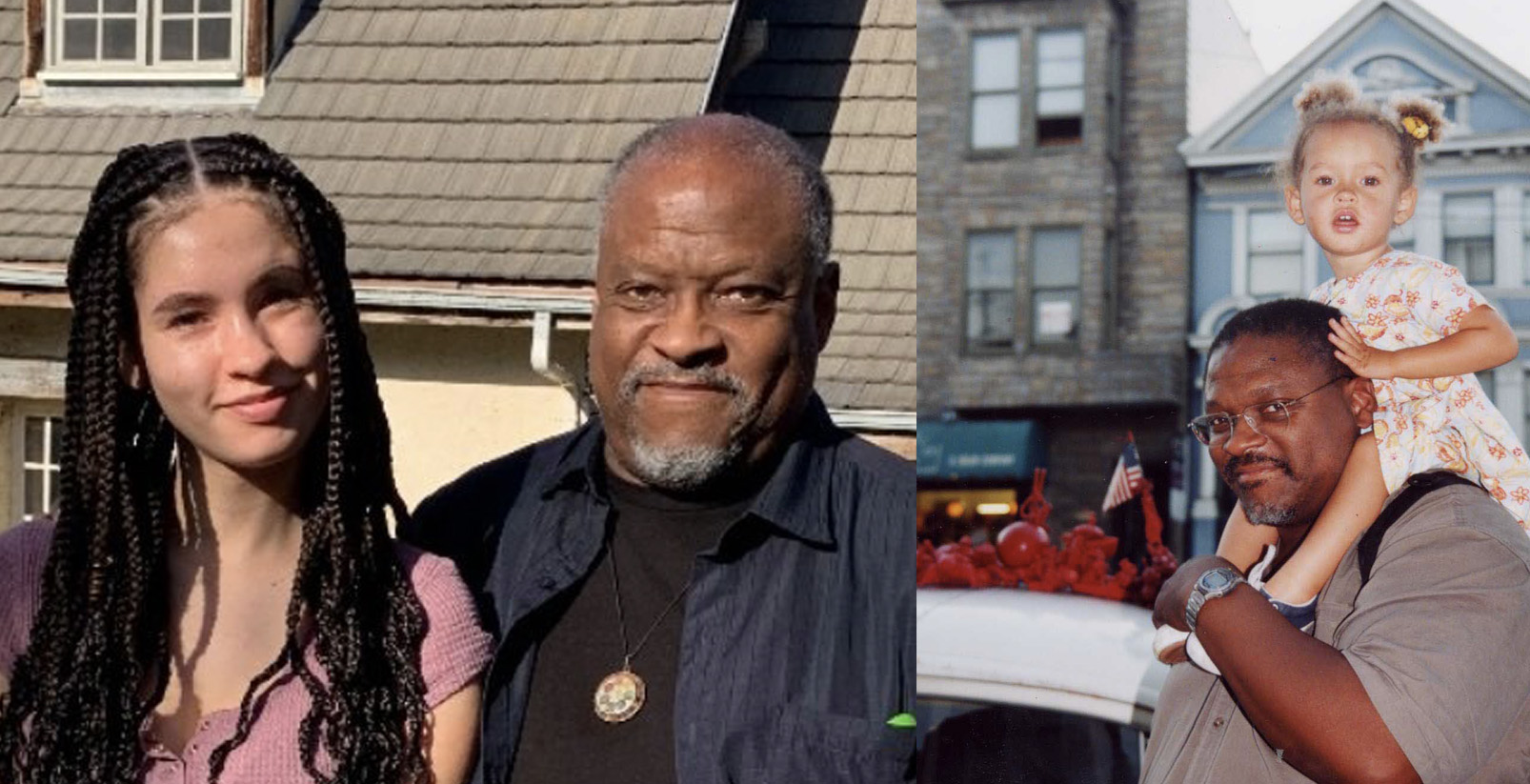 And at the end of the show, we'll hear a moving personal piece by producer Michael Johnson in San Francisco. He had a conversation with his two-year-old daughter Sophia who had reactions to the attack on the World Trade Center 20 years ago. Stay with us at the end of this moving episode for his audio art piece Talking With Sophia first aired on September 11, 2002, the first anniversary of 9/11.
Michael Johnson has trained many producers and reporters in public radio in digital production through his years at Western Public Radio, and served on assignment in Managua, Nicaragua during the Contra/Sandinista Civil War. Johnson has also been a freelance producer/reporter for the BBC, a radio producer for The Smithsonian, a training consultant for NPR, the General Manager of KALW-FM, and the Digital Production Director for KQED-FM. He is currently the Bay Area Regional Audio Producer for The Moth.