Oregon Treasures
Oregon Treasures is a special series with funding by the Regional Arts and Culture Council.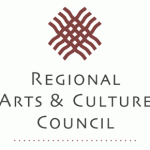 This year long series produced by Dmae Roberts brings to light veteran arts organizations and artists who have made an impact for several decades on the artistic landscape of Oregon.
Throughout 2010, Stage and Studio will air these creative feature stories and  highly produced half-hour specials of lengthy portraits.
Oregon Treasures pieces include…
–a documentary profile of Legendary author Ursula K. Le Guin and her love of Oregon landscapes that have inspired her work.
–the 75th anniversary of the  Oregon Shakespeare Festival which aired on NPR's Weekend Edition.
— Oregon Author Molly Gloss and her novels on the American West.
–the 40th anniversary of the Sitka Center for Art and Ecology.
— Allen Nause, Artistic Director of Artists Repertory Theatre since 1989
–and  Toni Pimble and Riley Grannon who have made a success of  Eugene Ballet for the last 32 years.
Look for more Oregon Treasures features and documentaries in the coming months.