Allen Nause of ART's "Long Day's Journey"
Artists Repertory Theatre got a head start to their season and unveiled their co-production with the Sydney Theatre Company. ART has had a long history of international collaboration, but this new production of Eugene O'Neill's "Long Day's Journey Into Night" starring Academy Award-winning actor William Hurt.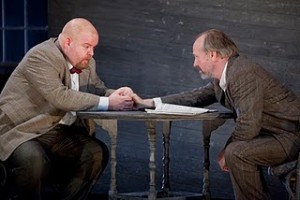 Host/Producer Dmae Roberts talks with Allen Nause, Todd Van Voris and Stephanie Mulligan who also traveled to Australia to work on the production.
Roberts also presents an Oregon Treasures feature story focused on Artistic Director Allen Nause who most people in the theatre community regard as an enduring and visionary force behind ART.
Hear Bob Hicks, former Oregonian features writer and arts editor and Vana O'Brien, founding member of ART recall the early history of this 28 year old theatre company and the impact Allen Nause has had on it
TO LISTEN TO THE OREGON TREASURES FEATURE ONLY, USE THIS PLAYER
ART Feature
OR TO HEAR THE ENTIRE PROGRAM, USE THE PLAYER BELOW. YOU CAN ALSO DOWNLOAD A FREE MP3 OF THE SHOW.
Podcast: Play in new window | Download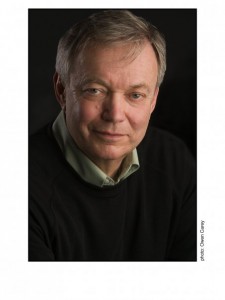 Learn more about the history of Artists Repertory Theatre, now in its 28th year and hear about this new production that many regard as a milestone for ART.
Oregon Treasures is a series of stories and documentaries that focuses on veteran artists and arts groups that have made an impact on the state. This series is made possible with funding by a Regional Arts and Culture Council's individual artist project grant.