The Best of Oregon Treasures 2010
End the year with the best of Stage and Studio of 2010 on December 28th at 11 am on KBOOÂ 90.7. Host and producer Dmae Roberts presents a special end-of-year show with features on the Oregon Shakespeare Festival, Allen Nause & Artists Repertory Theatre, and Eugene Ballet. Â These three arts groups have withstood the test of time and have survived, thrived and excelled in their art for decades.
This year, the Oregon Shakespeare Festival celebrated its 75th anniversary. With a budget of about $27 million dollars a year, it's the only theatre in the country that performs two different plays a day on three different stages 10 months of the year.  While nonprofit theatres struggle financially, OSF finished the 2009 season in the black largely due to the loyalty of its audience and quality of its work. We start the show with Dmae's feature story on OSF, which aired on National Public Radio earlier this year.
Next, we hear a feature on Artists Repertory Thearte and its artistic director, Allen Nause. Hear Bob Hicks, former Oregonian features writer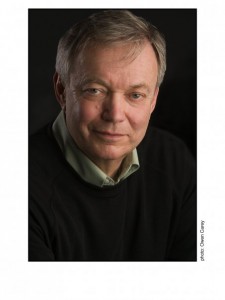 and arts editor and Vana O'Brien, founding member of ART recall the early history of this 28 year old theatre company and the impact Allen Nause has had on it.
Finally, we hear from Toni Pimble and Riley Grannon, the founder of Eugene Ballet Company. They started the ballet school in Eugene in 1978, they had no idea that it would grow into a $2 million dance company with original productions touring throughout the world. Eugene Ballet Company is one of the few ballet organizations with a woman leading as artistic director. She is also one of the few women in classical dance who choreographs.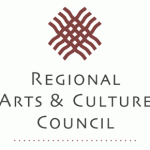 This last show of 2010 concludes the year-long Oregon Treasures series focusing on veteran artists and arts groups that have made an impact on the state. This series was funded by the Regional Arts and Culture Council. Â  Hear more Oregon Treasures at StageandStudio.org and leave your comments about this special series.
You can hear Stage & Studio at the KBOO website or on 90.7FM live at 11am Tuesdays.
Or you can subscribe to the podcast on iTunes so you don't have to miss a show.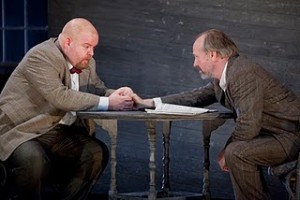 Podcast: Play in new window | Download