The Sitka Center for Art and Ecology
Dmae Roberts presents her Oregon Treasures documentary on Sitka Center for Art and Ecology which celebrated its40th anniversary this year. This special also features Kim Stafford, veteran writer and teacher who has taught many workshops at Sitka.
The picturesque center nestled in beautiful old growth forest of Sitka Spruce has nourished the talents of writers, visual artists and scientists for four decades. Through workshops and residencies, the Sitka Center remains a cherished place of learning for people throughout the Northwest and Northern California.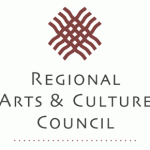 Roberts visited with staff, founders, teachers and participants to learn more about this one-of-a-kind Oregon Treasure. This piece is part of the Oregon Treasures series funded by a Regional Arts and Culture Council's individual artist project grant.
This special Oregon Treasures documentary is podcast on iTunes. Hear other Oregon Treasures features and documentaries on at StageandStudio.org.
Photo Credit: Richard Jensen
Additional Photos: Sitka Center
Podcast: Play in new window | Download