Artland: A Pushing Boundaries Special
Join Producer Dmae Roberts as she embarks on a one-hour exploration called Artland: A Pushing Boundaries Special. This year-long investigation of innovative arts explores artists and arts groups that push personal, artistic, cultural and physical boundaries.
This special one-hour long journey includes music by 3 Leg Torso, David Ornette Cherry, Todd Tawd & Moira Smiley & Voco.
Podcast: Play in new window | Download
Feature stories include:
Producer Tali Singer brings up a feature story on  Street Books created by Writer Laura Moulton's as she delivers books to street people on her Haley tricycle, better known as her mobile library. A large pullout drawer is filled with hundreds of books as she delivers them to people in downtown Portland.  This is Moulton's social practice art project pushing the boundaries of the definition of art.
Producer Macon Reed brings us more sounds of social practice as she talks with artist Lexa
Walsh. They take us on a tour of local food cart vendors as Walsh asks them to create a song with her.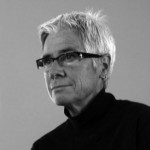 We also have installation sounds from DripDrop Productions and a short tour by Rose Bond of one of her outdoor film installation Broadsided in Exeter, England.
Bond is an internationally known award-winning filmmaker and installation artist who teaches at the Pacific Northwest College of Art.
Writer, composer, filmmaker and visual artist A. Molotkov was born in St. Petersburg, Russia, and moved to the U.S. in 1990, switching to writing in English in 1993.
He shares his poem, 'Say Me With a Dry Leaf' presented with music by Moira Smiley and Voco.

Macon Reed brings us a personal profile of filmmaker and Portland native Brian Lindstrom. Lindstrom makes films about people he says we put an ex through: ex-cons, people with long histories of drug addiction, mental illness, and homelessness. Lindstrom talk about his films highlighting unusual subjects.
His new film, Alien Boy tells the story Jim Chasse who struggled with mental illness and died while being subdued by police in downtown Portland.
Dmae presents a feature on a Hand2Mouth Theatre rehearsal and talks with director Jonathan Walters, performer Faith Helma and dramaturg Alex Huebsch about their show, Uncanny Valley, as they talk about how they make memories come alive and explore the question "What if you could revisit your memories?" This award-winning Portland group creates original work with music, movement and fantastic effects that resemble a rock concert. Dmae give us insight on how they create this work.
Catherine J.H. Miller is an artist that was born legally blind and has been pushing the boundaries of gallery art while bringing much-needed attention to accessbility both for artists and patrons with physical challenges. Tali Singer spent time  with Miller as she created her project, A Somewhat Secret Place: Disability and Art that brought artists of all abilities from the Northwest and Canada to create art and dialogue about disability.
Fourth generation Japanese American Taiko artist and folk dancer AND artistic director of Portland Taiko, Michelle Fujii, talks with Dmae Roberts about her her solo performance, Choking. Fujii tells us the challenges of honoring cultural traditions while pushing the artforms forward. She tells us how balances artistic preservation with innovation.
Pendulum Aerial Arts pushes through physical boundaries by suspending their dancers high above the audience. Join Macon Reed as he talks to company artistic director Suzanne Kenney about her personal struggles led to her conquering her own fears to create beautiful aerial art and to build a company that now tours and creates original work.
And finally, Dmae Roberts takes a walk on a peaceful sunny day and visits the Portland Occupy movement, before occupiers received the eviction notice. She talks with people at the art tent and about the power of art to soothe and enliven the spirit during difficult times.
Pushing Boundaries is a year-long series of feautres and specials that profiled artists and arts groups who push the personal, physcial and artistic boundaries in their work.
This project was made possible with funding from the Regional Arts and Culture Council.
Additional support for this documentary special came from United States Artists projects fund and MediaRites Productions.
You can hear Stage & Studio  live at the KBOO.FM or on 90.7FM live at 11am Tuesdays.
And tune into re-broadcasts of Stage & Studio at Portland's Cascade Community Radio at  Radio23.org.
Or you can subscribe to the podcast on iTunes so you don't have to miss a show.
And always browse our archive of shows at the official Stage and Studio website.