Dr. Jekyll and Mr. Hyde
Guest host S.W. Conser talks with Theatre Vertigo director Bobby Bermea and actors Karen Wennstrom and Tom Mounsey all from Robert Louis Stevenson's "Dr. Jekyll and Mr. Hyde" – adapted by Jeffrey Hatcher. Dmae Roberts presents a preview of her interview with NY Times bestselling author Jamie Ford and his newest book "Songs of Willow Frost."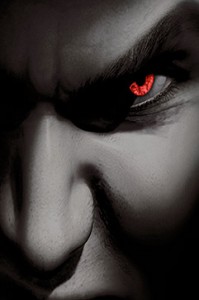 More about the play: Theatre Vertigo Presents Dr. Jekyll and Mr. Hyde, Adapted By Jeffrey Hatcher. From the Novella by Robert Louis Stevenson. Directed by Bobby Bermea.Jekyll & Hyde – A new and shocking version of Robert Louis Stevenson's classic tale of depravity, lust, love and horror. On the fog-bound streets of Victorian-era London, Henry Jekyll's experiments have brought forth his other self—Edward Hyde, a sensualist and villain free to commit the sins Jekyll is too civilized to comprehend. When Hyde meets a woman who stirs his interest, Jekyll fears for her life and decides to end his experiments. But Hyde has other ideas, and so the two sides battle each other in a deadly game of cat-and-mouse to determine who shall be the master and who his victim.
Podcast: Play in new window | Download
DATES: October 25, 2013 – November 23, 2013. Thursday – Saturday Eves @ 7:30 p.m. Sundays @ 2:00 p.m.
TICKETS: $20, Thursdays are Pay-What-You-Will
RESERVATIONS / CONTACT: www.theatrevertigo.org, -306-0870, vertigo@theatrevertigo.org
PERFORMANCE SPACE: The Shoebox Theater, 2110 SE 10th Ave, Portland, OR 97214
___________________________________________________
In the latter part of the show, we'll get a preview of Dmae's interview with New York Times Bestseller List author Jamie Ford on his newest book "Songs of Willow Frost." 
Set against the backdrop of Depression-era Seattle, Songs of Willow Frost is a powerful tale of two souls—a boy with dreams for his future and a woman escaping her haunted past—both seeking love, hope, and forgiveness.
Jamie Ford was the New York Times bestselling author of Hotel on the Corner of Bitter and Sweet— an IndieBound NEXT List Selection, a Borders Original Voices Selection, a Barnes & Noble Book Club Selection, Pennie's Pick at Costco, a Target Bookmarked Club Pick, and a National Bestseller. It was also named the #1 Book Club Pick for Fall 2009/Winter 2010 by the American Booksellers Association.  Hotel has been translated into 34 languages. His new novel, Songs of Willow Frost was published September 10, 2013