Margaret Cho: Comedienne, Actress & Singer
Dmae Roberts talks with Emmy & Grammy- nominated comedian and actress, Margaret Cho who's coming to Portland Nov. 15th at the Arlene Schnitzer Concert Hall.  Cho, who was host of Dmae's 8-hour Crossing East Asian Pacific American radio series, has a new stand-up comedy show called MOTHER. We'll hear about her tour experiences, creative process, her music, internet series and about her featured role in Lifetime TV's Drop Dead Diva. (Encores 11am Nov. 2nd on KZME 107.1 FM) 
Margaret Cho is not one to shy away from controversy or to play it safe. She's long been a fan hit a humanitarian on behalf of women and Asian American and the LBGT communities.
Podcast: Play in new window | Download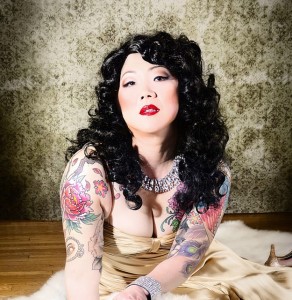 Her newest comedy performance, MOTHER, is described as "a complicated and completely original take on sex, queer politics, drugs, guns, identity and madness, proving time and time again, boundaries uncrossed are meaningless."  
As the daughter of Korean American parents, Cho has often included her long-suffering mom, Young-Hie Cho, as a character in many of her shows. Her mom is also the staple of her new  MOTHER show which she's been touring all over the U.S.
Drop Dead Diva, recently renewed for now its 6th season is currently airing on Lifetime network every Sunday. Cho's new YouTube series, a dark comedy about three women fresh out of jail is called In Transition, on Cho's YouTube channel. 
________________________________________________________
_________________________________________________________
 Hear Margaret sing on you YouTube Channel: