MemberShip Drive Special
Dmae presents a special one-hour edition of Stage & Studio with two joyous musical productions, Portland Playhouse's Peter and the Starcatcher and Portland Opera's The Magic Flute. Dmae   will offer tickets to both shows to support KBOO community radio with their membership drive.
You can hear Stage & Studio on:
Podcast: Play in new window | Download
At 11am Tues 4/26/16, in the first half of the show we'll hear from co-directors Brian Weaver, artistic Director of Portland Playhouse, and Rebecca Lingafelter from Third Rail Repertory Theatre /PETE.
This song and dance musical features more than 100 characters in a family-friendly prequel to Peter Pan. The Broadway spectacular takes the audience  from the brig on a pirate ship to mermaids' coves to discover exactly how Peter became the boy who never grew up.
Portland Playhouse presents
Peter and the Starcatcher
By Rick Elice, based on the Novel by Dave Barry and Ridley Pearson
Music by Wayne Barker
Co-directed by Brian Weaver and Rebecca Lingafelter
Runs April 27-May 29, 2016
General Admission
Weekday (Wed, Thu): $32.00
Weekend (Fri, Sat, Sun): $36.00
35 & UNDER (Wed, Thu): $25.00
Previews (First Wed/Thu/Fri): $20.00
More info:Â http://www.portlandplayhouse.org/peter-and-the-starcatcher
________________________________________
At 11:30am, Dmae talks with two stars from Portland Opera's The Magic Flute by Wolfgang Amadeus Mozart. We'll hear from Shawn Mathey and John Moore.
First premiered in 1791, Mozart wrote this opera in the last year of his life when he was ill. The Magic Flute is a fanciful tale that begins with a prince in Egypt who is saved by the Queen of the Night and goes on a journey before given the magic flute and the love of the Queen's daughter.
Conducted by George Manahan and directed by Christopher Mattaliano. Scenic & Costume Designs by Maurice Sendak* and Lighting Design by Neil Peter Jampolis
*Scenic Design realized by Neil Peter Jampolis, based on the original artwork of Maurice Sendak
All shows are at the Keller auditorium (222 SW Clay St
Portland, OR 97201)
May 6, 2016Â Friday 7:30pm
May 8, 2016Â Sunday 2:00pm
May 12, 2016Â Thursday 7:30pm
May 14, 2016Â Saturday 7:30pm
More info:Â http://www.portlandopera.org/production/the-magic-flute/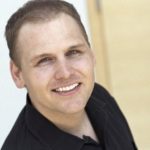 More about the guests:
Shawn Mathey (Tamino) has performed in the most important and distinguished opera companies and music festivals in the world including the Paris Opera, the Opernhaus Zurich, the Salzburg Festival, Aix-en-Provence Festival, the Theater an der Wien, and the Frankfurt Opera, among many others. This season marks Shawn Mathey's return to London for one of his signature roles, Tamino, at the English National Opera. He will reprise this role for further performances of Die Zauberflöte in Charlotte and Omaha. Shawn made his Portland Opera debut as Don Ottavio in Don Giovanni in 2006.
John Moore A (Papageno) – The New York Times review of John MooreÂ's performance at the 2006Metropolitan Opera National Grand Finals Concert noted his "sumptuous tone and a superb comic presence" in PapagenoÂ's "Ein Mädchen oder Weibchen" from The Magic Flute. Since then he has twice appeared with the Metropolitan Opera as Papageno in The Magic Flute. In addition to his debut role with Portland Opera, a list of significant company debuts during 2015-2016 season includes: Seattle Opera, the Bayerische Staatsoper, and the Florida Grand Opera.