OSF+Enlightened
Dmae features theatre outside of Portland along the I-5 corridor. First up we  feature Oregon Shakespeare Festival's Roe in Ashland, Oregon. We talk with Lavina Jadhwani, a Phil Killian Directing Fellow and the assistant director for Roe. And in the latter part of the show we hear from Vincenzo Meduri, producing artistic director and founder of Salem's newest theatre, Enlightened Theatrics, about their diverse production of The Wizard of Oz 
(Aired 11am Tues 7/19/16 on KBOO.FM and StagenStudio.com)
Podcast: Play in new window | Download
Roe by Lisa Loomer | Directed by Bill Rauch | World Premiere | Co-produced With Arena Stage and Berkeley Repertory Theatre
April 20 – October 29, 2016 Angus Bowmer Theatre
Roe brings to life Roe v. Wade, the landmark Supreme Court case in 1973 that legalized abortion and the journeys of the plantiff and the lawyer after that important milestone.
Lavina Jadhwani worked as assistant director with Artistic Director Bill Rauch on Roe as part of her  Phil Killian Directing fellowship.  The four-month fellowship is dedicated to the legacy of the American theater director whose work has left an enduring impact on OSF.  Early career directors  have an opportunity to work on large scale classical theater productions and Shakespeare in particular.
This is all part of OSF's FAIR (Fellowships, Apprenticeships, Internships and Residencies) Experience Program, which hosts more than 50 professional development opportunities annually. Read more about the fellowship at American Theatre magazine.
Lavina Jadhwani worked in other regional theatres including: Much Ado about Nothing, Gruesome Playground Injuries, A Widow of No Importance (Rasaka Theatre Company); Yellow Dress, after all the terrible things I do (Silk Road Rising); Twelfth Night, Hamlet, The Two Gentlemen of Verona (Oak Park Festival Theatre); Cherry Smoke (the side project theatre company); Romeo and Juliet (Teatro Vista). Her awards include Drama League Classical Directing Fellowship, O'Neill/NNPN/Kennedy Center/SDC National Directors Fellowship, Victory Gardens Director Inclusion Initiative, SDCF Observership, TimeOut Chicago's "Best Next Generation Stage Director."
____________________________________________________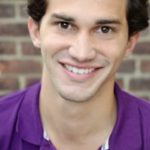 Vincenzo  Meduri, founded Enlightened Theatrics in 2013. A Salem native and graduate of Sprague High School in 2007, he  earned a Bachelor of Fine Arts in Music Theatre from Elon University in North Carolina in 2011. He moved to New York City and worked as a director and teacher, which inspired him to return to Salem to establish an organization for artists.
The Wizard of Oz at Enlightened Theatrics is the R.S.C. 1987 adaptation of the musical production which is considered one of the most technically complex versions in the vein of the classic 1939 film.
The Wizard of Oz
By L. Frank Baum
Music & Lyrics by Harold Arlen and E.Y. Harburg
Directed by Vincenzo Meduri
Musical Direction by Daniel Gibson
Choreography by Jenny Lynn Spencer
Performances are on  July 20 – August 28, 2016, Wednesday – Sunday
Preview Nights | July 20 and 21, 2016 • $10 Admission
Performances | July 22 – August 28, 2016
Matinees | 2:00 p.m.
Evenings | 7:30 p.m.
Tickets | $20-30
All shows at Salem's Historic Grand Theatre, located at 187 High St. NE Suite 300
, Salem, OR 97301. For more info call, (503) 585-3427 or email at Info@EnlightenedTheatrics.org. www.EnlightenedTheatrics.org
You can hear Stage & Studio at:
the KBOO website

 and on 90.7FM live at 11am on Tuesdays

Don't want to miss a single episode?