Subashini Ganesan + Desdemona Chiang
New Expressive Works (N.E.W.) was founded in 2012 by Subashini Ganesan, a South Asian female immigrant to the USA, contemporary Bharatanatyam dancer, and Artistic Director of Natya Leela Academy.
Ganesan curates the two studio spaces of N.E.W. in the Portland building, which she says  annually provides almost 200 diverse independent professional performing artists with rehearsal/performance/teaching spaces and residency opportunities. N.E.W. fosters cross-cultural dialogue and exchange and is a creative hub that embraces and highlights non-dominant artistic norms alongside more familiar Western artistic practices. Ganesan says it's important for N.E.W. to provide affordable studio spaces where diverse artists gather, create, and benefit from one another's expertise.
OPEN HOUSE AT NEW EXPRESSIVE WORKS
On August 27th, New Expressive Works (N.E.W.) will throw open its doors with free classes, space to mingle, and opportunities to meet some of our incredible and committed independent professional performing artists!
2:00pm – 6:00pm (Class shedule to be published by August 15th)
New Expressive Works (810 SE Belmont, Portland OR 97214. South entrance of the WYSE Building)
Classes in South Indian Classical Dance (Natya Leela), Japanese Taiko (UNIT SOUZOU), Western Contemporary Dance (Shaun Keylock), Dragonfly Children's Creative Dance (Sarah Ward Brown), Capoiera (Pedro Cruz), Belly Dance (Cassiopeia Bellydance) AND a movie by WobblyDance!
Refreshments and light snacks provided. Â The event is kid-friendly and the venue is accessible.
OPEN-HOUSE SCHEDULE
2:00 – 2:45pm -Â Big Studio – Taiko (UNIT SOUZOU)
3:00 – 3:45pm -Â Small Studio – Belly Dance (Cassiopeia)
Big Studio – Limon Modern Technique (Shaun Keylock)
4:00 – 4:45 pm -Â Small Studio – Creative Kids Movement (Sarah Brown)
Big Studio – "Waking The Green Sound" – Movie by Wobbly Dance
5:00 – 5:45pm -Â Big Studio – Capoeira (Pedro)
Small Studio – Classical Indian Dance (Natya Leela)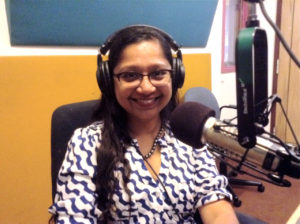 ____________________________________________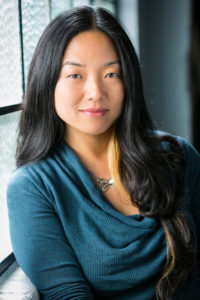 William Shakespeare's  "The Winter's Tale"  runs through Oct. 16, 2016. For more info and reservations visit OSF.org or call their box office at 800-219-8161.
About Desdemona Chiang: In three seasons at Oregon Shakespeare Festival, Chiang has worked as a SDC Directing Fellow; Assistant Director, King Lear; Assistant Dramaturg, Measure for Measure; Assistant Director, Twelfth Night; Henry IV, Part One.
In other regional theatres her directing credits include:Â Constellations (Seattle Repertory Theatre); We Are Proud to Present a Presentation . . . , 4,000 Miles, Hairspray (Playmakers Repertory Company); Measure for Measure(Seattle Shakespeare Company); Rapture, Blister, Burn (Aurora Theatre Company); Heart Shaped Nebula (The Shotgun Players);Â Edith Can Shoot Things and Hit Them, The Hundred Flowers Project, Exit Pursued by a Bear (Crowded Fire Theatre Company); Sound, 25 Saints, Gruesome Playground Injuries, Jesus Hopped the A-Train, Red Light Winter (Azeotrope/ACT Theatre); among others. Her awards include:Â Vilcek Prize for Creative Promise in Theatre, SDC Sir John Gielgud Directing Fellow, Drama League Directing Fellow, TCG Young Leader of Color, Gregory Award for Outstanding Direction.
About Shakespeare's The Winter's Tale: King Leontes is blessed with a beautiful queen, a son and a baby daughter-to-be, but he loses them all when his mind becomes poisoned by jealousy. During the bleak spiritual winter that follows, faithful friends and a divine oracle slowly lead him back to sanity and a glorious reunion with those he lost. Director Desdemona Chiang will present The Winter's Tale from an Asian and Asian-American perspective, setting it in dynastic China and America's Old West.