CoHo Summerfest 2019
Dmae talks with Philip Cuomo, artistic director of CoHo Productions which brings another season of CoHo Summerfest running through July 21st. He's joined by interdisciplinary artist Catherine Egan and actor/performing artist Soomi Kim.
(Aired 11am 7/2/19 on KBOO 90.7 FM or always on stagenstudio.com and always on  iTunes.)
Podcast: Play in new window | Download
CoHo Summerfest 2019 is a series of performances from local and national performing artists. CoHo says it merges cutting-edge multidisciplinary theatre artists whose disciplines includes dance, performance art, comedy and live music.  the Summerfeswt runs through July 21st, Thursday-Sunday at CoHo Theatre, 2257 NW Raleigh St in Northwest Portland. More info at: http://www.cohoproductions.org/coming-soon/coho-summerfest-2019/
Portland, OR 97210
Coup de Foudre
by Teatro Pachuco
Featuring Rudi Galindo and Lisa Da Boit
("stroke of lightning") is a story about two people, old luggage, cowboy boots, uncooperative objects, rubber chickens, misunderstanding, tenderness, solitude, and tea parties in the rain. In a silent movie world that straddles fantasy and reality, a clown and a ballerina open a suitcase full of dreams and learn what happens when two misfits find unexpected love.
*Families with children ages 8+ are welcome to attend this performance. Matinees have been added on Saturday July 6 & Sunday July 7. Please double check showtimes when ordering tickets. July 5 – 7:30pm // July 6 – 2:00pm & 7:30pm // July 7 – 2:00pm & 7:30pm
JULY 11 – 14

MY LITTLE CHINA GIRL
My Little China Girl
Written, choreographed and performed by Soomi Kim
Directed by Leta Tremblay, with video design by Justin West and Kevan Loney
When David Bowie died, performing artist Soomi Kim was suddenly reminded of her own coming of age in the MTV generation and her adolescent desire to be the exotic Asian woman in Bowie's China Girl video. My Little China Girl is Kim's solo multidisciplinary dive into the missing spaces of memory, Max Headroom, family, 1980s teen angst, cultural beauty standards, Bowie-love, and yearning to be accepted from the perspective of a first generation Korean American child.
All performances of My Little China Girl begin at 7:30pm
JULY 18 – 21
SUMMERFEST RUCKUS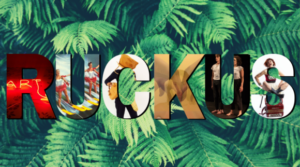 Dutch accordion divas, heads in handbags, musical eye surgery, spoken word cartwheels, contemporary dance, palindrome machines, life journeys, complex choices, amplified sound, loop stations entail all of Summerfest Ruckus. Featuring Matt Sheehy, Catherine Egan, Jet Black Pearl, Claire Rigsby & Keegan Kyle, and Julia Brandenberger.
All performances of Ruckus begin at 7:30pm.