Stan Foote Goodbye
Dmae talks with Portland theatre veteran Stan Foote. Earlier this year he announced his retirement and would be stepping down from 28 years as artistic director of Oregon Children's Theatre. During his tenure, he has created and produced impressive original productions and gave young actors and new talent many opportunities to work with the company's award-winning productions for young audiences. We'll hear about his top highlights with the company and his history with Portland theatre before he moves to Mexico. And we'll also be talking phone calls at KBOO live at 503-231-8187. Call in during the show and send your good wishes to Stan!
(Aired 11am 8/13/19 on KBOO 90.7 FM or always on stagenstudio.com and always on  iTunes.
Podcast: Play in new window | Download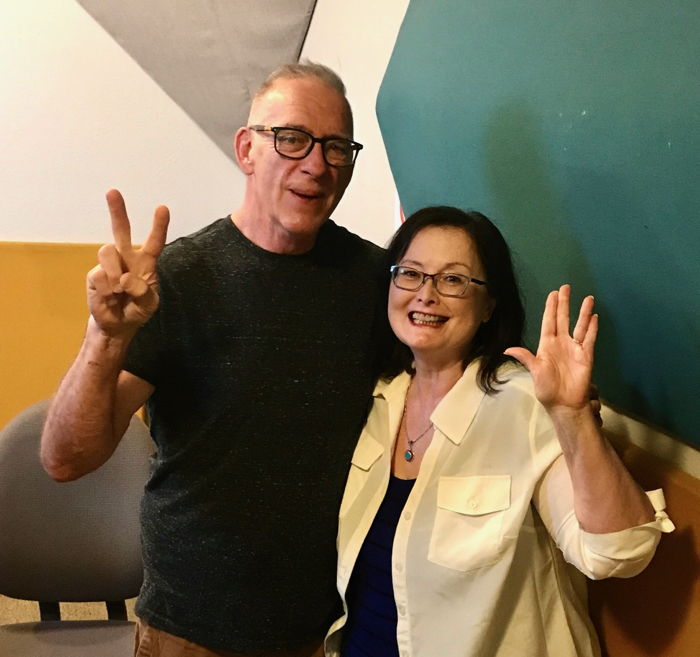 Read an extensive piece by Bob Hicks about Stan Foote in ArtsWatch!  https://www.orartswatch.org/stan-foote-at-the-top/
Stan Foote has worked for Oregon Children's Theatre for 28 years and has been the artistic director since the 2001-2002 season. Stan received his BA in Theater from Sacramento State University has been directing, teaching, and acting for 35 years. He has received Portland Drammy Awards for Outstanding Direction for OCT's Stuart Little and The Gondoliers at Mocks Crest. His production of Kiss of The Spider Woman, originally produced by Miracle Theater and remounted for Borderlands Theater in Tucson, was named the outstanding Drama of the 2002-2003 Tucson season.
Stan was honored as a national leader in Theater for Young Audiences by being elected to the board of Theatre for Young Audiences/USA. His passion for creating new works has led to directing staged readings at the Kennedy Center's New Visions New Voices and NYU's New Plays for Young Audiences. He had the privilege of working with two Newbery Award-winning authors, Lois Lowry and Louis Sachar, to adapt their novels for OCT's stages. Stan's direction and guidance was instrumental in commissioning Eric Coble's adaptation of Lois Lowry's The Giver to audiences in Portland, which has led to more than 300 productions nationally and internationally. The Giver was also the beginning of OCT's New Works Initiative, commissioning and producing one or more new works each season. In the process of commissioning these new plays, with Stan's guidance, OCT has partnered nationally to co-commission plays with First Stage in Milwaukee, Dallas Children's Theatre, Bay Area Children's Theatre, and Magik Theatre in San Antonio.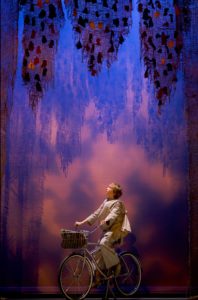 Stan loves working in this community; teaching classes at Friends of the Children, Saint Mary's Home for Boys, and The Boys and Girls Clubs. He also helps mentor the young actors in OCT's Young Professionals Company, a year-long theatrical training program for teens. Directing highlights include The Laramie: Ten Years Later, benefiting Basic Rights Oregon and the Matthew Shepard Fund, and Falsettos in Concert, benefiting Our House. Other non-TYA directing projects include Jesus Christ Superstar, Into the Woods, Blue Plate Special, Psycho Beach Party, Strange Snow and Pump Boys and Dinettes. Stan is grateful to live in Portland, Oregon and to have worked with the brilliant artists in this community. Stan's guiding belief has been that "young people are intelligent growing human beings."