Fertile Ground Returns
Dmae features the Fertile Ground City-Wide Festival of New Works with festival director Nicole Lane and actress, director and writer S. Renee Mitchell in Three By Ten or More, a presentation of PassinArt Theatre  and Resiliency in Rhythm, a youth project with a three-day art installation and performances. We'll hear about how the last three years has impacted   inclusion and equity from both the festival's growth and for artists of color. This is part of KBOO's special day of Hindsights' 2020 Debriefing the last three years. We'll talk about the festival and the works but also find out if works have become more political since 2016 and how the current political climate has affected artists work in Portland.
(Airs 11am-noon 1/21/2020 on KBOO 90.7 FM or always on stagenstudio.com and always on  iTunes.)
Podcast: Play in new window | Download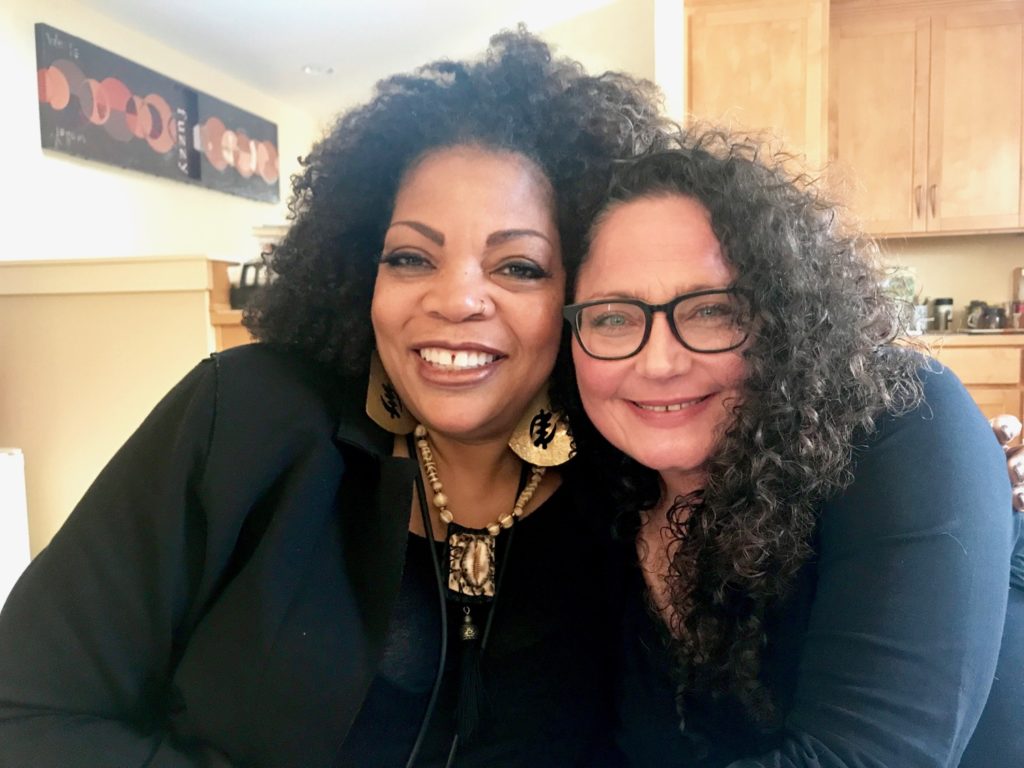 FERTILE GROUND FESTIVAL OF NEW WORKS
January 30 – February 9, 2020
75+ events 120+ acts of creation of theatre, dance, puppetry, circus, music, animation, multidisciplinary arts
47 producers, 43 venues across Portland for 11 days
More about Fertile Ground:  The Portland-grown Fertile Ground City-Wide Festival of New Works kicks off its 11th annual festival  Thursday, January 30 through Sunday, February 9. Fertile Ground is an incubator for new work in all forms and stages of creation, offering theatre and dance, workshops, staged readings, readings and multidisciplinary events – for 11 days, at all times of the day, at venues across the city.  A full list of Fertile Ground 2020 events can be found here.
Since the inaugural festival in 2009 more than 70 Fertile Ground-originated works have gone on to further productions, locally, nationally, and in festivals worldwide. The "extended life" of these past Fertile Ground productions is documented in this archive.
Fertile Ground Festival – a project of the Portland Area Theatre Alliance – involves hundreds of artists and welcomes thousands of audience members. The festival offers artists a safe space for new work of all levels, to be seen and grown. Fertile Ground works to educate audiences about the process of developing new work, and introduce them to new artists and artistic genres. Artists are emboldened to take chances and share their artistic impulses, cultivate producing skills, and introduce their work to new audiences. The festival encourages all artists, of every background and discipline, to jump in to elevate widest swath of voices and to generate an exciting array of arts-centric offerings.
__________
PassinArt: A Theatre Company presents
Three by Ten & More
By S. Renee Mitchell
S. Renee Mitchell's Actress, Director, Playwright, 2019 Spirit of Portland Award Winner.
FESTIVAL DATES: Jan 31, Feb 1, 7, 8 at 7pm; Feb 2, 9 at 3pm
VENUE: Self Enhancement, Inc.
3920 N Kerby Ave, Portland OR 97227
TICKETS: $10 at fertilegroundpdx.org | 503-235-8079
Three by Ten & More by S. Renee Mitchell is a series of three 10-minute plays that deals with love, history and bullying. Love Me Right is a poetic Valentine's Day encounter to help a single woman and a married couple recognize that the heart is never safe when it is lured out to play like it doesn't mind the risk of falling in love. Blood is Thicker Than Color considers a Native American family during America's dark days of chattel slavery learn that family's blood is more meaningful than one's skin color. Shaping of An Avalanche is about the memory of a bullied high school girl whose suicide begins a series of events that turn the tables on her bullying classmates leading to an unexpected and surprising ending. Bonus performances and audience discussion will follow the stage readings.
_______________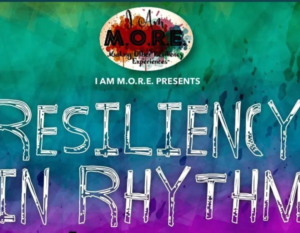 I Am M.O.R.E. presents…
Resiliency in Rhythm – A phantasmagoria of youth storytelling, dance, art & other creative expressions
Conceived by the youth of I Am M.O.R.E.
Produced/Directed by S. Renee Mitchell, 2019 Spirit of Portland Award winner
Choreographed by Chisao Hata
FESTIVAL DATES:Â Jan 31, Feb 1 @ 7:30pm; Feb 2 @ 2pm (includes talk back with cast)
VENUE:Â the Riveter
501 SE 14th Ave, Portland OR 97214
TICKETS: $20; $15 students/seniors at fertilegroundpdx.org
This expressionistic collection of heARTivism storytelling reveals authentic journeys of young people in the Portland metro area. Their creative language, which includes music, video, dance, song, fashion, multimedia art and spoken word, is grounded in the real-life experiences of these racially diverse performers who have moved past the emotional grip of their suffering and shifted into the depth of their possibilities. They each have been empowered to look more critically at the experiences that have shaped them, so that they can begin to walk through the world, not as victims, but as heroes of their own re-imagined story.