Who I Am & Rejoice
Dmae spotlights the 14th annual Black History Festival N 2020. It's a celebration of culture and heritage created by Shalanda Sims running throughout February. She's also the creator of Who I am  Celebrating me –a Black history play that's part of the festival. We'll also be talking with Oluyinka Akinjiola about Rejoice! Diaspora Dance Theatre and her new production Been Ready which is included in the festival.
(Aired 11am-noon  2/4/2020 on KBOO 90.7 FM or always on stagenstudio.com and always on  iTunes.)
Podcast: Play in new window | Download
More about Black History Festival NW 2020: A Celebration of Culture and Heritage:
Through arts, education, and advocacy, Black History Festival NW celebrates and creates space from North Plains to Troutdale, and Vancouver, Washington to Eugene, Oregon to honor and amplify the brilliance, truth, unity, hope, and resilience of the African Diaspora throughout the Pacific Northwest.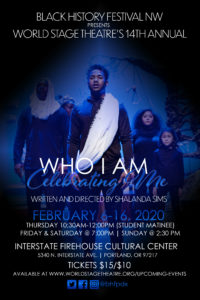 More about Who I Am Celebrating Me at the Black History Festival NW 2020 will center on its catalyst event, the 14th annual performance of Who I Am Celebrating Me, with soul encompassing music, dancing, and heartfelt poetry and prose, this show takes audience members on an emotional historical journey February 6-16 at Interstate Firehouse Cultural Center.. Written and directed by Shalanda Sims who also wrote the plays Vanport and Redefining Alberta. In addition, the festival has an Art Installation of local artists curated by Bobby Fouther running throughout February at the Interstate Firehouse Cultural Center.
Tickets to Who I Am Celebrating Me available at: BrownPaperTickets.com
Also at the festival: In partnership with Multnomah County Library, various educational displays created by BSU high school groups from Benson, Central Catholic, David Douglas, Jefferson, and Reynolds will be housed at their neighborhood libraries on February 1-29. These same students will also showcase their knowledge of Black History during the Black History Game Show on February 24th. The community is invited to participate in our city-wide Black History Scavenger Hunt February 1-29 which will also yield a cash prize of $500 sponsored by Prosper Portland.
The winner(s) will be announced at the end of the festival.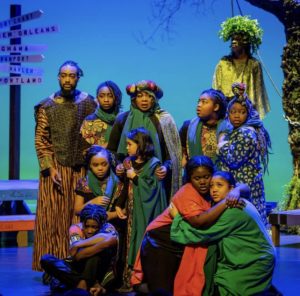 On February 15th, the TEDx Legacy Luncheon in partnership with Portland Community College Rock Creek Multicultural Center and the Portland Area Chapter Delta Sigma Theta Sorority will honor Black elders, foster intergenerational conversation and the sharing of wisdom.
For the little ones, Storytime w/Nikki Brown Clown will take place February 14 & 16 and a good ole game of Dodgeball for all who dare February 17, Rock The Mic Night for anyone who thinks they can
Sunday Dinner Mixers for getting to know new people, the Ballroom communities Black Futures Ball hosted by The House of Olivier and also Last Laugh Sundays led by Tamara Walker on February 23, and the August Wilson Monologue Competition at Portland Center Stage at The Armory on March 9, 2020
A complete festival calendar and information on vendor opportunities, how to register for events, and make donations can be found at www.blackhistoryfestival.org
 ————————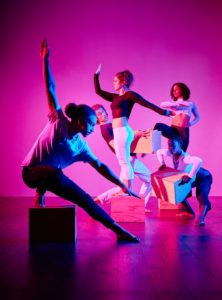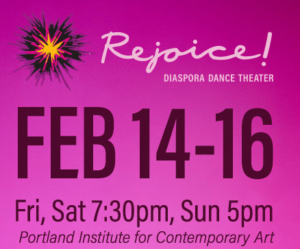 Portland Institute of Contemporary Art's SPACE program and Rejoice! Diaspora Dance Theater presents…
BEEN READY brings together five personal experiences navigating conflicts that are inherently imbued with layers of race, gender and bias.
Showtimes:Â  February 14-16, 2020; Fri & Sat 7:30, Sun 5pm,
Preview show February 13th 7:30pm
Tickets are $20 and available at: https://www.brownpapertickets.com/event/4444643 and http://rejoicediasporadance.com
All shows are at Portland Institute of Contemporary Art,
15 NE Hancock St., Portland, OR 97212 T
Collaborating Artists include: Composer – Cody "CoFlo" Ferreira Set Designer – Maggie Heath
Rejoice! Diaspora Dance Theater is a Portland-based contemporary dance ensemble led by the bold vision and artistic direction of Oluyinka Akinjiola. Rejoice! seeks to diversify the contemporary dance landscape with untold stories and under-told perspectives from communities of color. Grounded in values from the African Diaspora and using our art as activism. Rejoice! celebrates and cultivates community through artistic engagement, performances, and dialogue, weaving our stories of hardship and triumph.