2 Youth Theaters Talk
For the last 23 years, Dmae Roberts has featured both Northwest Children's Theater and Oregon Children's Theatre and their various productions. This time, the artistic directors of both companies are sharing the podcast stage.
It's rare to have two successful youth theaters located in one city.  Both Sarah Jane Hardy of Northwest Children's Theater  and Marcella Crowson of Oregon Children's Theatre join Dmae in a frank conversation about their companies, their challenges from live to virtual productions, their commitment to youth theatre and changing the power structure of both their organizations to include youth leadership.
Much of their work this past year has been youth-led and focused on helping the mental health of young people through free online classes and virtual productions. This work comes at a time when it's clearly needed.
According to a Kaiser Family Foundation (May 26, 2021) report on youth mental health during the pandemic, parents with children ages 5-12 say their children showed elevated symptoms of "depression (4%), anxiety (6%), psychological stress (9%)" and "overall worsened mental or emotional health (22%)." A poll conducted in July 2020 found LGBTQ+ youth  "(ages 13-17) noted symptoms of anxiety (73%) or depressive (67%) disorder in the past two weeks."
Both NWCT and OCT have amassed a huge library of free virtual productions, educational talkshows and lessons that aimed at helping to ease the social isolation that youth have been going through. Teens in both their companies have led to decisions to create productions directly addressing mental health.
Both artistic directors say last year was a terrible time of show cancellations. For Marcella Crowson it was especially poignant as that it was one of the first acts after officially becoming artistic director of OCT n February 2020. We hear about that and more from both artistic directors.
Podcast: Play in new window | Download
This momentous conversation with Hardy and Crowson includes:Â 
How rare it is for a city to have two successful youth theaters:
Sarah Jane Hardy: "As far as I know, this is the only city that has two similar-sized organizations with similar enough. I'm sure we feel the differences. But to a lot of our audiences..they don't, I get congratulated for a lot of your shows, Marci. In fact, when I started working at NWCT and I went for an interview to do the choreography for a show. I thought I was going to Oregon Children's Theatre! I found that a lot of the students that participate in classes will take whichever location or curriculum is best for them in that moment. And the same with families. There are many other theaters in town that have really strong youth theater programs… We are the two largest institutions. And as far as I know the only ones of our size that focus specifically in the way that we do."
Marcella Crowson: We both share teaching artists. We have families that take classes with both organizations. There are kids that perform in both of our shows–adult actors that perform on both of our stages, designers, directors. I think it's been a really healthy thing for the ecosystem of artists in Portland."
A chance for collaboration?
Marcella Crowson: "We've been talking about that. I think one of the positive things that's really come out of the last year is they think there's been this movement toward theater companies, just not our two companies, but the Portland theater community as a whole coming together on a regular basis and sharing best practices, sharing our hardships problem solving together. So Sarah Jane and I have been talking, I think more often over the last year than we had in the years prior. And I don't think we have an exact shape for what that collaboration looks like yet. So I think stay tuned."
How the power structures changed for both organizations this last year to include youth-led projects:Â 
Sarah Jane Hardy: Â "As the city and the arts community in Portland, grappled with the racial reckoning that's happening and started to become more aware of our shortcomings and harms that we are perpetuating or causing that also sort of reinforced this need for an examination of what our power structures are doing and what they're holding onto and how they're perpetuating systems that we don't want, maybe we never wanted, but now we are aware of them. We know that we don't want them. It just feels like a lot has been shaken loose within the organization. And recognizing that we're not actually producing shows and full advantages of that opportunity…to look at how we connect with our communities, how we honor… the diversity of students from across the city, how we get the right voices in the room at every stage of decision-making, who we're listening to, how will listening to all of those things is happening within our field and within our organization."
Marcella Crowson: "The young people have really led the way. We're looking at really formalizing that and how we can learn and apply that learning to the way Oregon children's theater operates in the future. You know, no matter what, as a new artistic director, we would have been doing some deep strategic planning and looking at the organization and our goals and vision for the future. And I really do mean our vision collectively, not my vision, but this moment to be in this in-between space, however uncomfortable has come with it, a responsibility to use that time, to put our organization under a microscope. And that's at every level. That's at our artistic programming. It's at the structure function and purpose of our board. It's at our staff. It's how we can elevate those voices of young people to actually inform what the company is and what we become in the future."
How teens grappled with mental health during the pandemic and how it informed choices for virtual productions: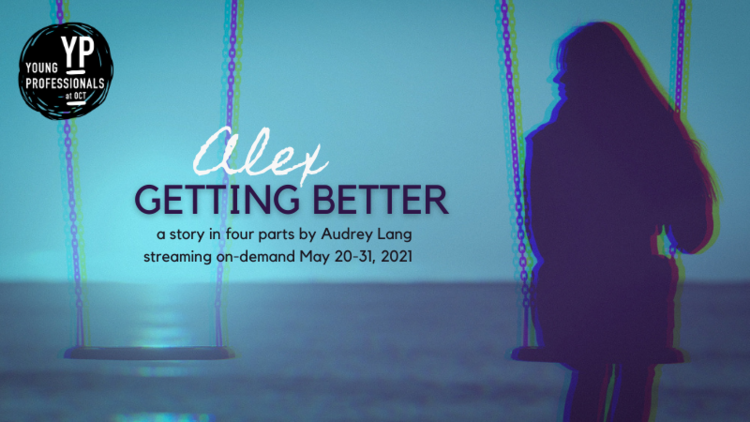 Marcella Crowson: (on choosing "Alex Getting Better" and "In The Forest She Grew Fangs.") That has been really important to them, to not just tell stories that live at a surface level, but that go really deep and paint a realistic picture of the challenges that they experience and that solutions aren't always so simple. We've experienced just the tip of the iceberg about what young people have experienced and the challenges that they've gone through over this last year. I think as we come out of this, we're just going to begin to feel the impact of the loss of community. They've embraced technology in ways that I think have been a good kind of like maybe a rope bridge, but there is so much more work. I think that we'll have to do with them being led by them to help us figure out how we can use this art form."
Sarah Jane Hardy:   (on  producing "Holding Onto Hope" showcase) "We asked the teens what they were interested in doing this spring and…one of the things they wanted to do was basically lead to their own production from concept through release. The pitch was for a showcase about mental health and mental health through the pandemic. You know, they, they organized, they pitched they've drummed up their own kids to audition. They did every, literally all we did was schedule the zoom meetings when they told us to schedule them."
Marcella Crowson: (on the creation of "Intergenerational Queer Project") "You know in many of our productions, one of the lovely things is seeing maybe grandparents bring their grandkids to shows. And in this case, it's not just the experience of watching art, but creating it together. And I think there's been a real insight in comparing those experiences from kids that are going through it now, to folks who have experienced maybe coming out and making friends with their own identity in decades past and how those experiences may inform one another."
The unexpected far reach of their productions and what they'd like to keep:Â 
Sarah Jane Hardy:Â  "For our performance of "A Midsummer Night's Dream in the fall that we did in partnership with Anita Menon. We had a variety of watch parties and one of them we did on Indian standard time, which was like five in the morning, Portland time. Well, and we had people from four or five continents, dozens of cities, my family and Europe was able to watch. They've never been able to see anything live before. It was just so unexpected and moving and magical. And yeah, I would hate to lose that."
Marcella Crowson: "We recognize that we're kind of in this in-between time, but also we've had feedback from families that live in more rural areas that are never going to be able to get in the car and come to a class in Portland that has created a level of accessibility that is brand new and that's true of schools as well. So with every challenge comes an opportunity to learn, and that's brought a new medium and a new tool to our kit that we plan to keep taking advantage of."
Sarah Jane Hardy: "We're hoping that our educational program will be able to incorporate all and plus the teachers have just gotten really good at it. They're really good at teaching online now. And so I I'd like to find for us to find ways to incorporate that moving forward. We are doing a lot of re-imagining of our advanced training programs..How can we take the lessons learned this year and build on them when we get back into real life or in-person life. And then we're looking at building some community partnerships (and) how to participate completely as a junior partner in a creative endeavor specifically, so that we can highlight a more diverse range of voices."
More about the guests:
Sarah Jane Hardy, Artistic Director of Northwest Children's Theater, was born and raised in Liverpool, England but has made Portland her home for the last 21 years. The last show Sarah Jane directed (on the stage with a live audience) was Matilda the Musical in December 2019. Some of her favorite NWCT directing experiences include Chitra, the Girl Prince in partnership with Anita Menon and the Anjali School of Dance, Don't Let the Pigeon Drive the Bus! adapted for the stage by local composer Ezra Weiss and Mary Poppins (twice!). When the pandemic shuttered the theater doors, she helped create and facilitate a variety of digital performances with NWCT"s Mainstage Company, a group of youth artists and creators. As a 2017 recipient of the Theater for Young Audiences' Ann Shaw Fellowship, Sarah Jane traveled to Indonesia to study under Balinese shadow puppet master, I Made Sadia. She is also a recipient of the 2020 Martha Richards Visionary Leadership Award, given annually to a visionary woman or non-binary leader who uplifts, amplifies, and advances marginalized artists.
Marcella Crowson, Artistic Director of Oregon Children's Theatre, was fortunate to be steeped in theater from a young age, growing up in Ashland, Oregon. She played a variety of aliens, old ladies and narrators in her early years—an auspicious beginning to what would become a career in theater spanning 30 years. For OCT, she has directed Me…Jane: the Dreams & Adventures of Young Jane Goodall, Jason & the Argonauts, The Very Hungry Caterpillar Show (Drammy Award Winner for Outstanding Achievement in Puppetry), Flora & Ulysses, The Miraculous Journey of Edward Tulane, Timmy Failure, Zombie in Love (Drammy Award Winner for Best Director of a Musical), The Stinky Cheese Man, The Storm in the Barn, A Wrinkle in Time, On the Eve of Friday Morning, Dis/Troy, The True Story of the Three Little Pigs. She has had the great privilege of working for such theaters as Oregon Shakespeare Festival, Shakespeare Santa Cruz, Portland Center Stage, CoHo Productions, Live on Stage, Oregon Repertory Theatre, and Eugene Festival of Musical Theatre, among others. She has also served on the board of Theatre for Young Audiences/USA.
Some productions mentioned in the podcast:Â 
NWCT's free web series How Do You Do? celebrates creativity of all forms. Season 1 featured John Ellingson In Seasons 2 and 3 of How Do You Do, Host Talon Bigelow and his sidekick puppet Perry Winkle share the spotlight with a variety of NWCT artists and families in an original talk show.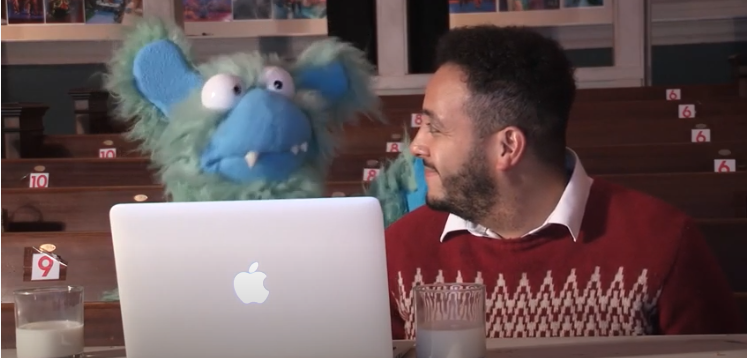 NWCT is partnering with the PPS Summer Enrichment Program to bring a new kind of summer camp to schools across North, Northeast, and Southeast Portland: Create-Your-Own Play! Camps are FREE for students in Portland Public Schools. Campers will explore theater games, character creation, and imaginative world-building and transform their stories into a theatrical presentation. There are several two-week-long camps being offered. Camps begin on July 6, Monday through Friday, from 9am – 3pm. Lunch is provided.
Through this program, NWCT created summer jobs for 33 teens from communities across Portland: Camp Counselors, responsible to leading kids through camp activities under the mentorship of Teaching Artists. More at: https://nwcts.org/summer-2021/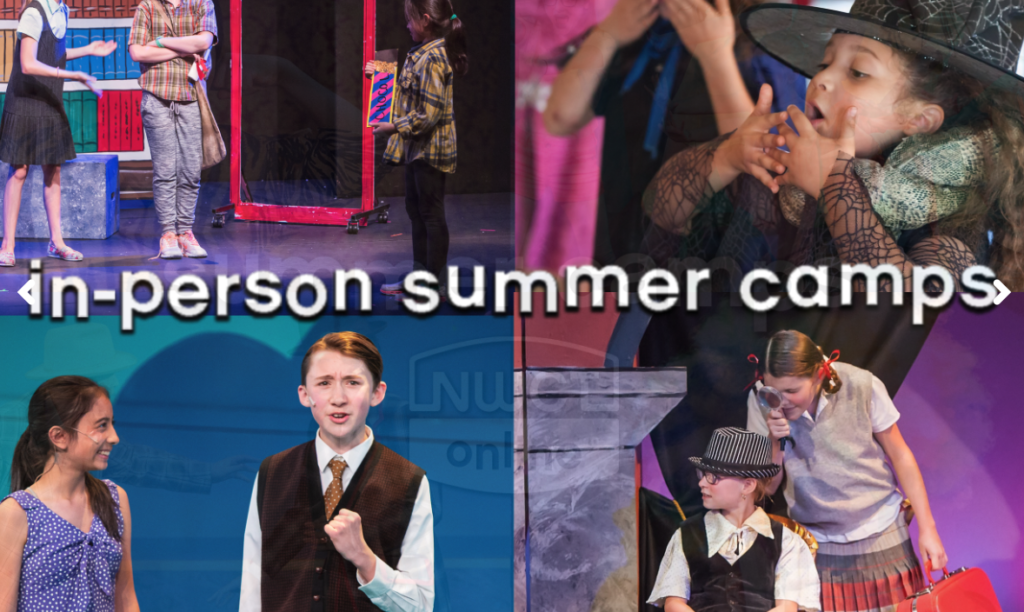 OCT in collaboration with Kaiser Permanente's Educational Theatre Program presents Intergenerational Queer Audio Project: Message to Ourselves. Led by Cambria Herrera, Amir Shirazi, Justin Charles, and Marissa Sanchez. Podcasts released on June 28 at https://www.octc.org/intergenerational-project and wherever you get your podcast.  Recommended for ages 10 through 18.
OCT's all virtual, all-Senior improv troupe presents IMPULSE XIV for one last battle royale to see who can defeat the Final Boss and be the all-time, high-score champion. Recommended for Ages 7 and up Streaming LIVE on July 23-24, 2021 8:00 pm. Approximate Run Time:
45 minutes.  More info at: https://www.octc.org/impulse-xiv-bonus
Your Turn!, a brand-new, kid-centric episodic show that will inspire joy, fun, and activity in students and families.
Each episode focuses on a different theme, and explores that theme through music, movement, art, mindful moments, and much more. Plus, each episode features submissions from kids sharing things they love to do, like games, activities, or stories. Episodes at: https://www.octc.org/your-turn