Unit Souzou and Constant State of Otherness
For this edition of Stage & Studio, we highlight Asian American, Native Hawaiian and Pacific Islander heritage month and we feature innovative taiko artists Michelle Fujii and Toru Watanabe, the founders and directors of Unit Souzou and Constant State of Otherness.
Podcast: Play in new window | Download
The sense of "otherness" is a feeling most BIPOC people share. For Asian Americans, it can be a constant state. A recent report from the nonprofit LAAUNCH (Leading Asian Americans to Unite for Change) found that 71% of Asian Americans are less likely to feel they belong and are accepted in the U.S. while 21% of U.S. adults now say Asian Americans are at least partly responsible for COVID. The same report stated Anti-Asian hate crimes and violence jumped up by 339% in 2021.
Given that AAPIs make up less than seven percent of the U.S. population those are staggering statistics. Asian Americans throughout history have had to fight "perpetual foreigner" stereotypes and especially during the pandemic.
Fujii and Watanabe have been tackling the topic of that sense of not belonging with the Otherness Project.  Their first show on this theme was Otherness: Togetherness was set to debut the very weekend of the COVID-19 shutdowns. Rather than completely stop they live-streamed their show, the first Portland group to do so. Now two and half years later, Unit Souzou has kicked off a three-city tour of  Constant State of Otherness.
Their first show premiered in Montana and will debut  in Portland for the Risk/Reward Festival on May 20th and in Sisters, Oregon at the Caldera Arts Center as part of the inaugural Hearth Festival. 
Dmae Lo Roberts recorded their conversation on location in their music room.
More about Constant State of Otherness:
A multilayered performance rooted in questions of identity and self-worth, Constant State of Otherness features six performers who will employ taiko, Japanese folk dance, song and personal stories of displacement.
Risk/Reward Festival
Friday, May 20 at 7:30pm
Saturday, May 21 at 2:00pm* and 7:30pm
90 minutes with (1) 15 minute intermission
Caldera Arts Center
Fri, Jun 10th – Sun, Jun 12th
Inaugural Hearth Festival at Caldera Arts Center, Sisters, OR
As part of AANHPI month, Unit Souzou also offers these experiences:
Taiko Empowerment: An Otherness Workshop || Sat, May 14, we'll facilitate a taiko workshop taught by Michelle & Toru, hosted by the Artists Repertory Theatre. We will share stories through body, rhythm, and the powerful beats of taiko engaging in questions of otherness, identity, and belonging – how we identify ourselves and how we perceive others. How have I been othered? How have I othered myself? How have I othered others? WORKSHOP REGISTRATION $35
AANHPI Processing Space || In solidarity with AANHPI Heritage Month and in recognition of the continued rise of Asian hate, we invite audience members of Asian & Pacific Islander descent to a one-hour facilitated gathering following the Sat, May 21st 2:00 pm performance to share, reflect, process and acknowledge personal stories of otherness and its impact on our identities and lives.
Also at Artists Repertory Theatre is this ART Book Club offering.
From Grief to Grievance: An Insider's Guide to Cambodian Rock Band
with Joe Ngo. May 16 and May 23, Mondays (2 Classes)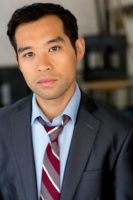 The Obie Award Winning will discuss in two classes the process of development, dramaturgy, and music of Lauren Yee's Cambodian Rock Band. Ngo was instrumental in the development of this play and also originated the role of Chum. This course will delve into the collaborative process of building a play from its onset; investigate its characters, history and cultural impact on audiences; as well as examine the play's relationship to its siblings in unofficially titled "Father Trilogy".
The class will be reading Cambodian Rock Band as a group and with the soundtrack of the New York production. There will also be excerpts from The Great Leap and King of the Yees by Lauren Yee . All sessions will be virtual.