Horatio Law's Urban Studies
Dmae talks to Horatio Hung-Yan Law about creating art in solitude and while walking. Horatio is long-time Portland-based artist who has created large installations and public artwork in many locations here but also in other parts of the country.
Lately he's been taking long walks and photographing landscapes and solitary images usually without people. He calls it "Urban Studies" and posts them everyday on Instagram and Facebook.
We find out what he's been documenting during the time of COVID-19 and how he is coming full circle with a new project that for him mirrors a project theme during the AIDS crisis as an emerging artist.
(Aired 11am  8/18/2020 on KBOO 90.7 FM or always on stagenstudio.com and iTunes.)
Podcast: Play in new window | Download
Featured music: David Ornette Cherry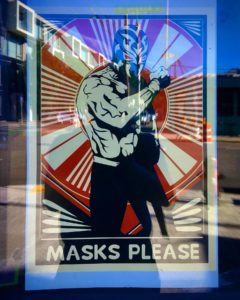 Horatio Hung-Yan Law is a Portland-based installation and public artist who focuses on making creative projects with communities. The core of his art stems from his Asian American identity and his experience as an immigrant. His projects explore the effects of our current culture of consumption and issues of identity, memory, history and the meaning of community in a global culture.
He has created public art projects for Housing Authority of Portland at New Columbia, Tri-Met's Milwaukee Light-Rail Line, Portland Parks & Recreation, Oregon State Hospital, Asian Counseling and Referral Service in Seattle, Seattle Public Utilities, and Northwest Housing Alternatives in Portland, Oregon.
His ongoing Instagram project, "Urban Studies," which began just before the COVID-19 shutdown, documents his daily exploration in the urban environment and encounters with beauty, mystery and simplicity in these complicated but strangely hopeful times.
View his "Urban Studies" daily photos:
https://www.inshttps://www.facebook.com/horatio.law
https://www.facebook.com/horatio.law